In the New Testament there is a Book called Hebrews.
A letter from Paul the Apostle to Jewish Christians.
In Chapter 6, verse 19 we find the words:
".. which hope we have as an anchor of the soul, both sure and stedfast"
(Authorised , or King James Version)
Both the Badge of The BB and the words of the Motto are taken from this verse. In modern English the word 'stedfast' is spelled with an 'a' -steadfast- but we keep the older spelling in our Motto:
Our Motto – 'SURE AND STEDFAST'
Our EMBLEM (Badge)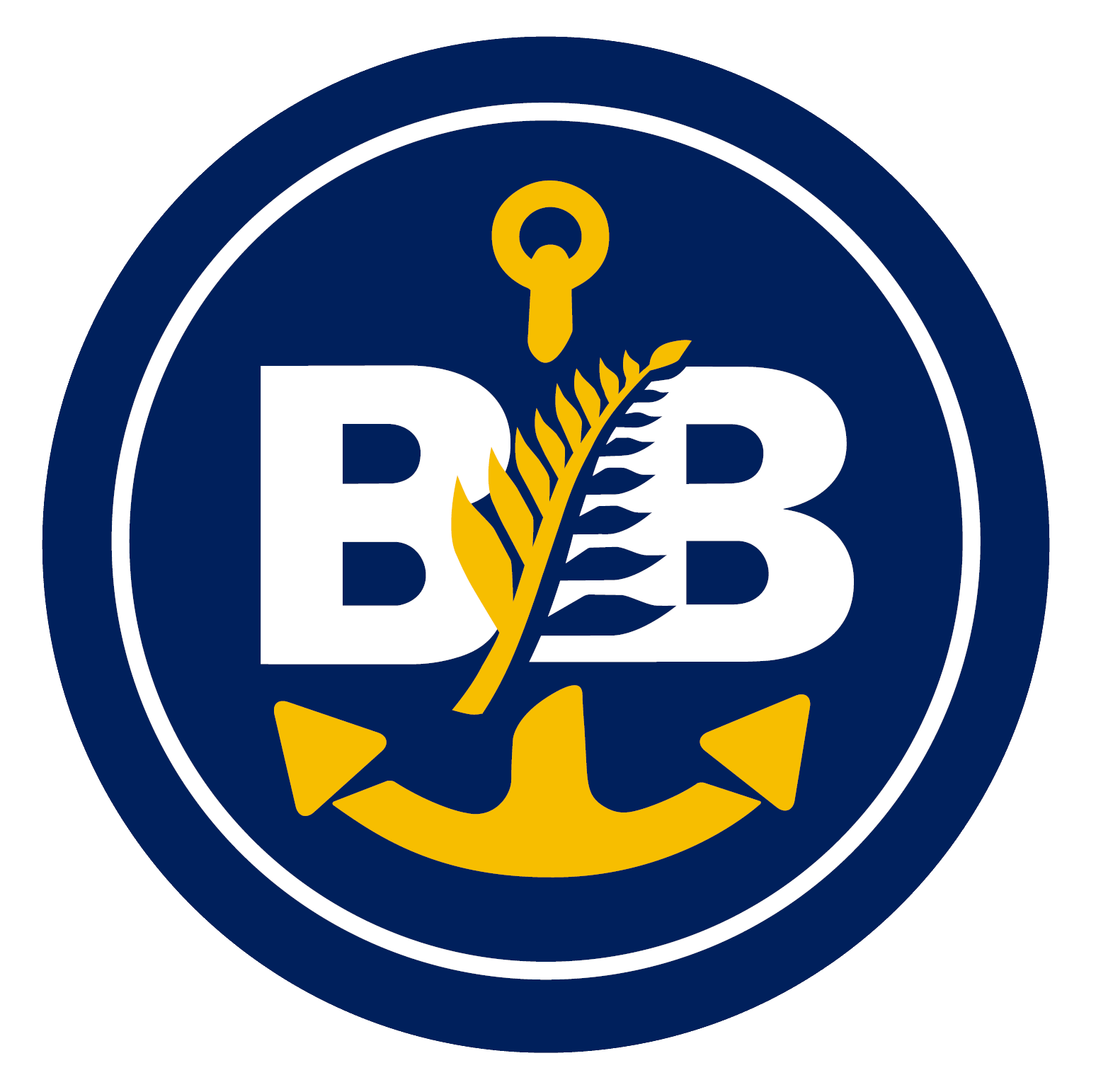 In the new Emblem the anchor represents of our underlying faith in Jesus Christ based on the scripture Hebrews 6:19 – We have this hope as an anchor for the soul, firm and secure. The anchor portrays Boys' Brigade and ICONZ participation in the movement and the internationally recognised symbol. The fern represents the modern input and contribution of ICONZ to the movement and our unique place in the World as Kiwis. It is everything we love about the outdoors, serving our local communities and each other. We are all proud to be branded as New Zealanders and embrace our culture underpinned by our faith. The BB in capital letters standing upright represent the tradition of Boys' Brigade and the roots of our movement beginning in 1883. The modern abbreviation using BB reflects how the movement has adapted to the modern environment. The circle is symbolic of unity and continuity and shows the coming together of both streams.
THE OBJECT
The Advancement of Christ's Kingdom among boys and the promotion of habits of obedience, reverence, discipline, self respect and all that tends towards a true Christian manliness.